New Zealand has a rich history of UFO and Strange Phenomena.
The history of UFOs in New Zeland can be traced to the late 19th Century with the "Great Airship Flap" of that period. Many unusual objects have been seen in the New Zealand skies and some, like the Kaikoura UFO's have attracted world-wide attention.
New Zealand also has a diverse history of ightings of strange beasts, Vanishing Islands, unexplained artifacts and other mysteries. All largely unknown even in New Zealand itself.
This website has been constructed to examine these mysteries of New Zeland and keep the public informed and up to date on occurances, theories and the happeings in New Zealand.
I am Director of the newly formed New Zealand Un-Natural Mystery Centre, UFO Investigator and New Zealand Cryptozoologist - I hope you enjoy the site and gain some knowledge of our mysterious country and the phenomena that occurs here.
Tony Lucas
Director of the New Zealand Un-Natural Mystery Centre.
Independant UFO Invetigator
New Zealand Cryptozoologist
I am always interested in hearing from anyone willing to help fund the Centres research through donation as we are a Non profit organisation reliant on donation. You can donate via the PAYPAL link below.
Any donation is gladly recieved as all research is currently persoanlly funded.
| | |
| --- | --- |
| | Your Donation is very much appreciated and will go towards maintaining this site, research running costs, and equipment. |
Please visit and sign my guestbook.
Media and Press Representaives please use this link.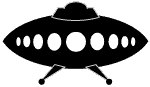 WHATS NEW ON THE SITE:
UFO NEWS:
The current affairs programme 20/20 will be screened a programme on New Zealand UFO's on the 21st of August in which I was asked to participate. Click here for the link
http://tvnz.co.nz/view/page/497100/2013158
on this site you will find not only the program but also a full 30 minute interview with me, more on the Atherius society and a longer version of John's regression.
All quite interesting.
All material on this site is Copyright to the Author, Please obtain permission before using it elsewhere from
Stormwalkernz@iconz.co.nz